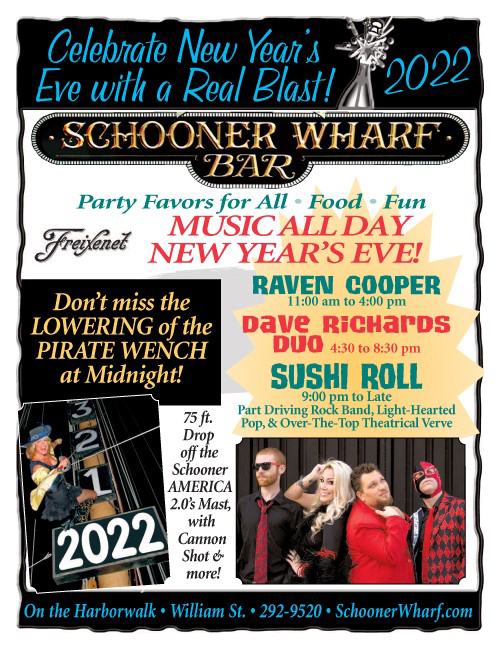 Celebrate with Schooner Wharf this New Year's Eve for our annual original tradition of The Lowering of the Pirate Wench! Evalena will once again descend from the towering mast of America 2.0 to welcome in the new year with all you!
The festivities start at early with 15 hours of live music starting with Michael McCloud at 11:30am, followed by a popular local band soon to be announced.
Headliners are brought back from Chicago by popular demand, it's the eclectic and energetic Sushi Roll, who will bring you dancin' well into the new year!
Featuring live music, party favors, champagne, cannon blasts and a dramatic descent into 2023 at the Key West Historic Seaport!