4th of July Fireworks Sunset Sails at Key West Historic Seaport
In Key West, there's always a special occasion, and especially on the 4th of July as we celebrate our nation's liberty, freedom, and independence. On that note, check out the list of fabulous 4th of July sailings and fireworks shows hosted by tenants of the Key West Historic Seaport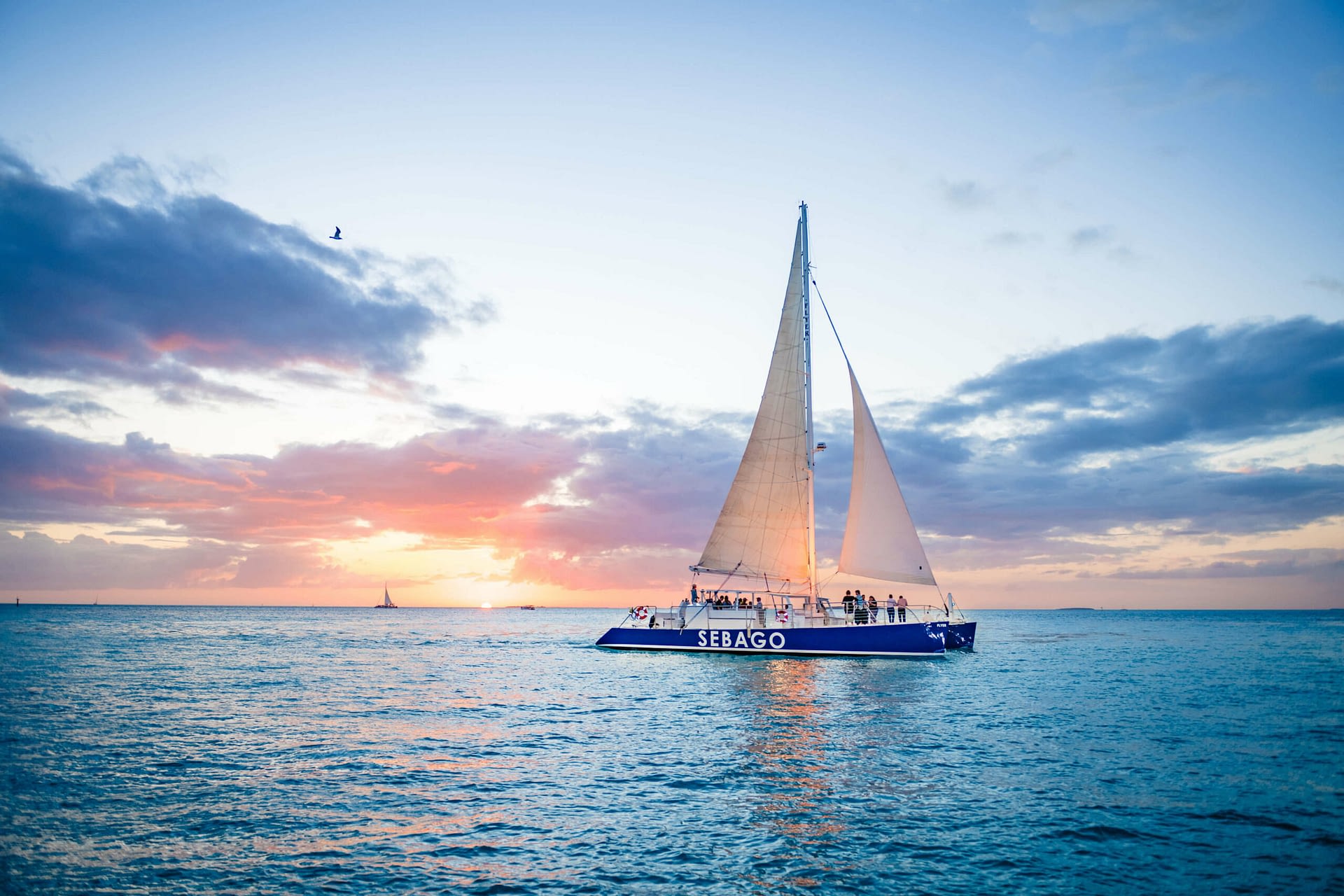 One great option for enjoying fireworks on the water is by hopping aboard Sebago Watersports' spacious 60′ sailing catamaran. On the boat, you'll enjoy delicious, upscale American BBQ dinner and FREE beer, wine and champagne! Dinner will also include a shrimp cocktail appetizer and pulled pork sliders, along with assorted salads and dessert.
After dinner, it's time to enjoy the annual Key West 4th of July Fireworks display from the water with an AMAZING view. But don't wait! Book online today & save!
Next, you also have the option of taking a fun-filled sunset sail and watching the fireworks show while aboard Fury Water Adventures' 65′ Sailing Catamaran. The evening features LIVE music, dinner, and drinks, followed by the beautiful fireworks display. Did we mention that it comes with unlimited beer, wine, margaritas and champagne?
Interested? You can reserve your tickets today, but don't wait – this trip always sells out!
Another option for viewing the 4th of July Fireworks from the water is with Schooner Appledore's 4th of July Fireworks Sail. As with the previous options, there is imited availability, so don't wait until the last minute to buy your tickets!
Besides these 4th of July, sails, Schooner Appledore regularly offers day sails and sunset sails, all tailored and customized for their guests.
Finally, for more information on the fantastic shops, dining, watersports, and other activities open and available all year long, visit www.keywesthistoricseaport.com or www.keywestbightmarina.com. We look forward to seeing you soon!
P.S. Don't forget to follow the Key West Historic Seaport on social media!
Facebook | Twitter | Instagram | YouTube

Key West Historic Seaport:

Your Gateway to Everything Key West!