Summer 2022 Events – Round 2 at the Key West Historic Seaport

Half Shell Raw Bar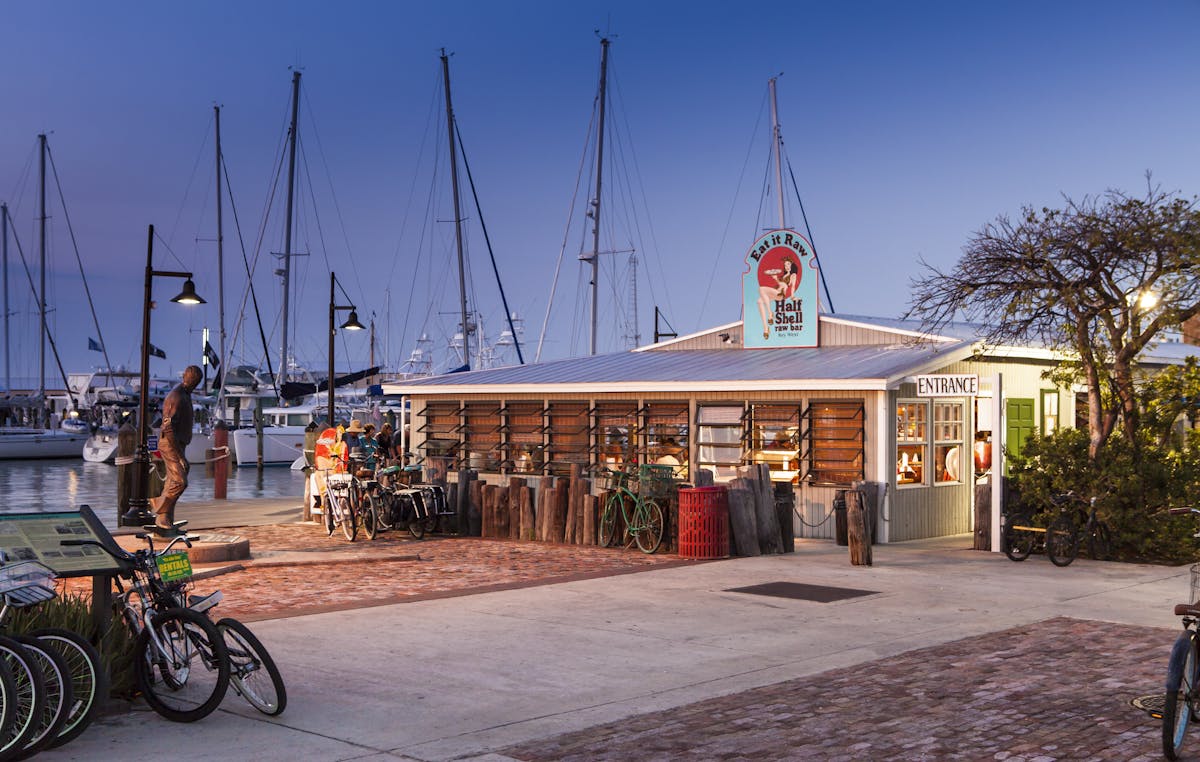 At Half Shell Raw Bar, you can indulge in your favorite seafood delights while taking in the amazing views with the backdrop of those unforgettable Key West sunsets.

And now it's time to celebrate their 50th anniversary of shucking awesomeness at the Half Shell Raw Bar Seafood Festival on Saturday, August 27 from noon to 10pm.

Check out the details and take a look at their delicious menu in the meantime!

Fisherman's Cafe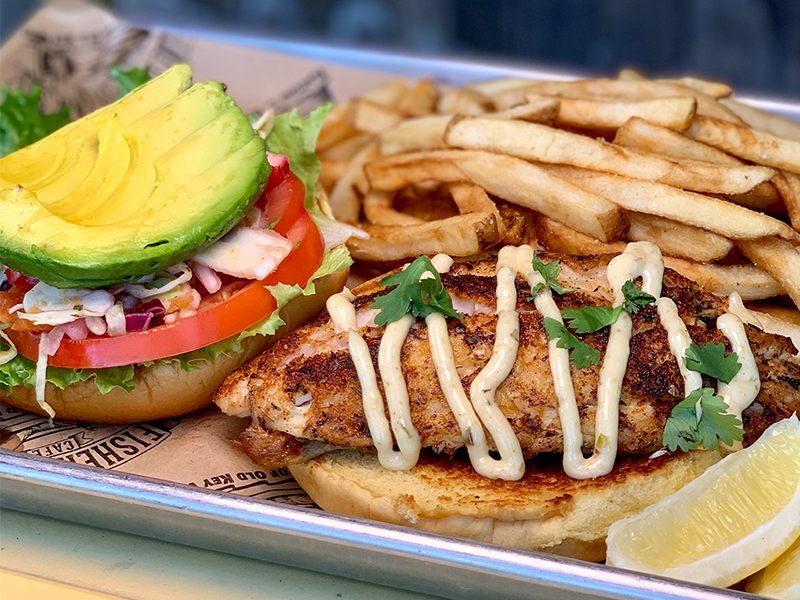 Whether you call Key West home or you're here for a visit, you'll savor timeless favorites with a modern twist and an authentic island experience at Fisherman's Cafe. With wholesome ingredients, rich and freshly ground coffee, and the succulence of their just-caught fish, shrimp, lobster and conch (among other items), there's something for everyone! Check out their full menu here.
Conch Republic Seafood Company
Don't worry, be happy, especially when there's a daily happy hour at Conch Republic Seafood Company from 4:00-700 P.M!
Featuring 2 for 1 domestic, import, and craft beers, 2 for 1 premium well drinks, and 2 for 1 glasses of their house wine every day on the bar and patio, you can sit back, sip, and enjoy the views from Conch Republic Seafood Co!
Boat House Bar & Grill
Located right in the heart of the Historic waterfront, Boat House Bar & Grill offers amazing food and drinks with equally amazing views of the water and a delightful atmosphere!
By the way, congratulations to Boat House Bar & Grill for recently being awarded a 2022 Bubba Award by Keys Weekly!
Schooner Wharf Bar
Schooner Wharf Bar is open all summer long and has a monthly entertainment calendar that you can find right on their website!
Check out the bands and entertainment happening each night so you can plan a fun-filled day or evening at Schooner Wharf.
B.O.'s Fish Wagon
No shirt? No shoes? No problem! If you're looking for the perfect fish sandwich, zero fuss, and some live music, you're in luck!
At B.O.'s Fish Wagon, it's a hopping little open-air shack that turns out fresh food and great live music on Friday nights. (Also, the owner, Buddy Owens, is something of a local legend!)
Southeastern Shrimp and Seafood
Calling all shrimp lovers! Located right at the Key West Historic Seaport, you can watch Southeastern Shrimp and Seafood's shrimp boats come and go with their daily catch.
Stay tuned for more information and details!

Finally, we hope this list was helpful, and we can't wait to see you at the Key West Historic Seaport and Key West Bight Marina!